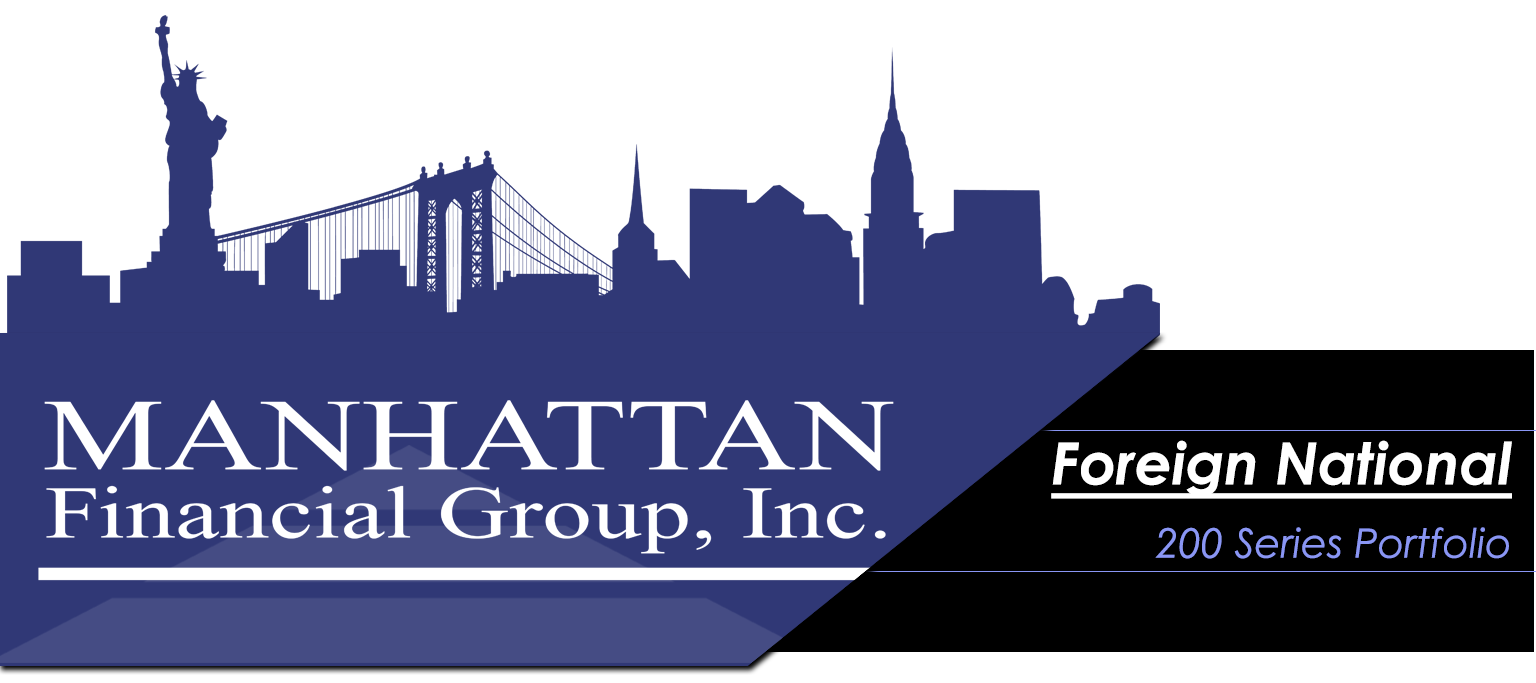 Product Description
MFG's Foreign National Program provides qualified Non-U.S. citizens with better opportunities for purchasing a second home.
Borrowers who frequent the U.S. for business or vacation purposes can take advantage of more flexibility and fewer restrictions with this portfolio product. This program can provide borrowers with mortgage credit that was previously unavailable.
Contact your Manhattan Financial Group, Inc. Account Executive or Loan Coordinator to answer any questions you have about our 200 Series Portfolio Products. If you are not already an MFG approved broker, one of our Account Executives will walk you through the approval process, our loan products and online loan pricing and submission software (BRIDGE).
Foreign National
* Domestic credit report not required
* Second home & Investment properties only
* Non Warrantable Condos
* Minimum Loan amount $2 Million
 Product Features
* 680 Minimum Fico, 70% LTV, $650,000 LA - Purchase and Rate & Term
* 680 Minimum Fico, 65% LTV, $1 Million LA - Purchase and Rate & Term
* 30 Year Fixed & 5/1 ARM 
200 Series Portfolio Products