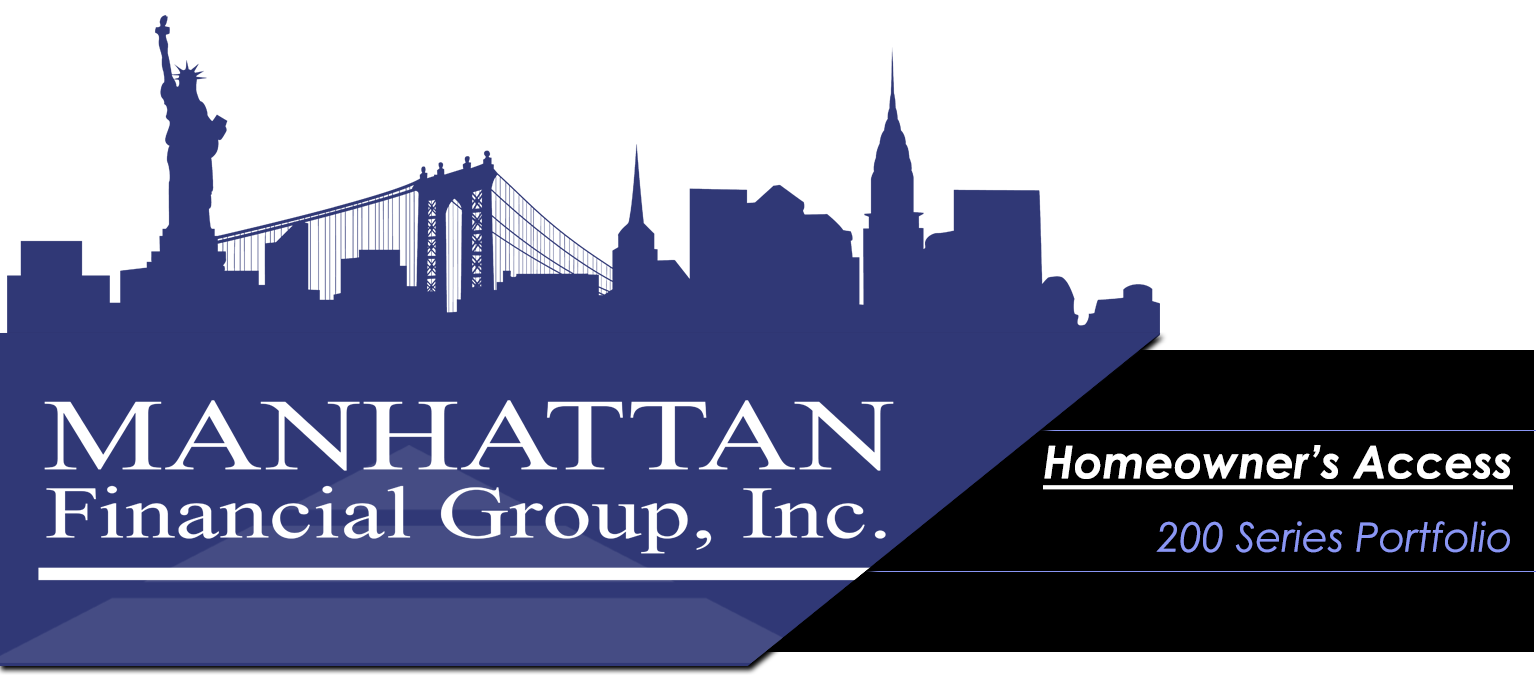 Product Description
Borrowers who are concerned about their credit history can get assistance in purchasing a home with Homeowner's Access.
This product was designed for Home-buyers who have gone through bankruptcy or foreclosure, plan to finance their down payment with the help of their family, or are lacking a conventional (FICO) credit score. First-time buyers may qualify, too.
Contact your Manhattan Financial Group, Inc. Account Executive or Loan Coordinator to answer any questions you have about our 200 Series Portfolio Products. If you are not already an MFG approved broker, one of our Account Executives will walk you through the approval process, our loan products and online loan pricing and submission software (BRIDGE).
Homeowner's Access
* Short Sale < 24 mos.
* Max 60% DTI
* No MI over 80% LTV
* Must received ineligible from DU
* 100% gift from family members
* Owner Occupied and Second Home
* Up to 20 Financed Properties
 Product Features
* Non Warrantable condos
* Minimum Loan Amount $100K
* Max Loan Amount $2 Million
* 680 minimum fico, 90% LTV, $1,500,000 LA - Purchase and Rate and Term
* 620 minimum fico, 80% LTV, $1,500,000 LA - Purchase and Rate and Term
* 30 Year Fixed and 5/1 ARM
200 Series Portfolio Products