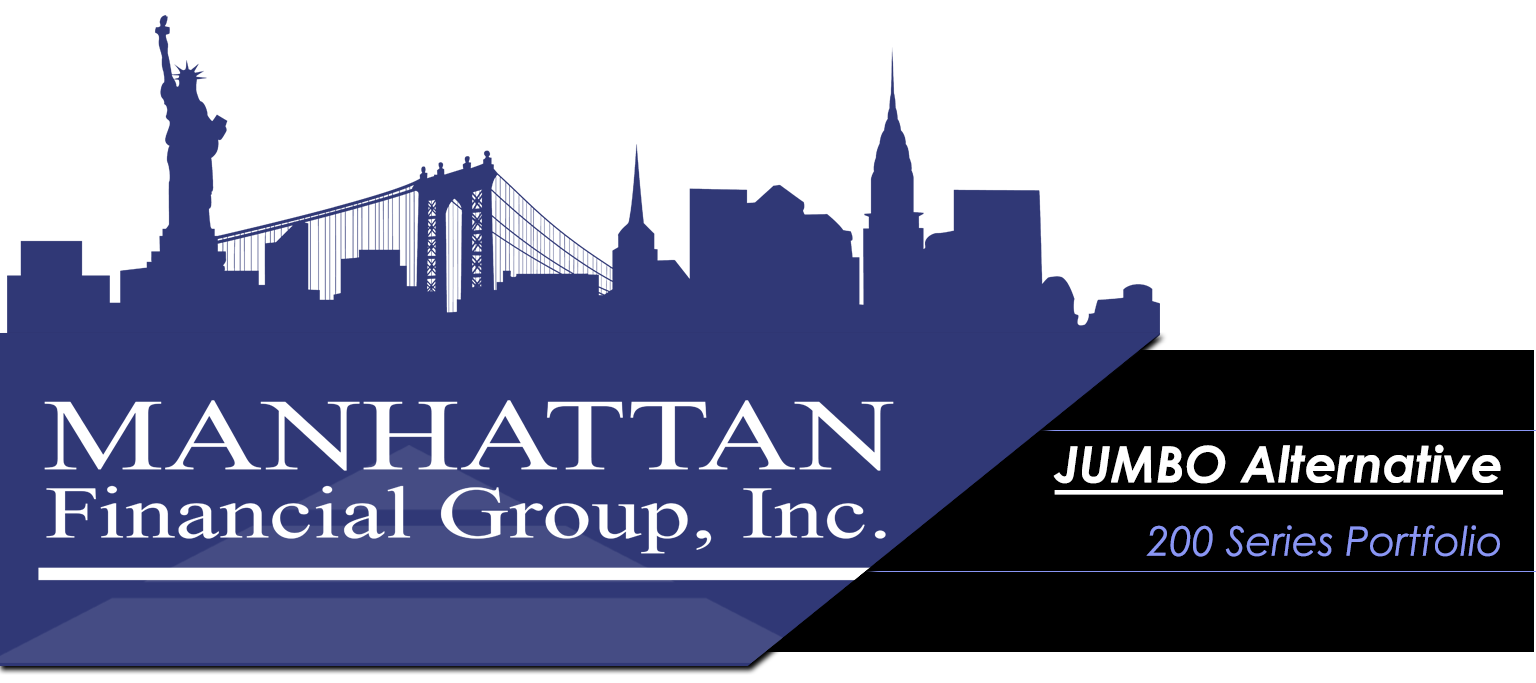 Product Description
Among the various new Portfolio Products offered by MFG is the Jumbo Alternative Program.
For borrowers who can demonstrate the ability to repay and are looking for higher loan amounts with more flexible guidelines, the Jumbo Alternative Program can provide the perfect lending solution.
Contact your Manhattan Financial Group, Inc. Account Executive or Loan Coordinator to answer any questions you have about our 200 Series Portfolio Products. If you are not already an MFG approved broker, one of our Account Executives will walk you through the approval process, our loan products and online loan pricing and submission software (BRIDGE).
JUMBO Alternative
* 50% DTI
* Interest Only Option
* No MI over 80% LTV
* Asset Depletion as Income Source
* Up to 50 acres
* 100% gift from family members
* Max 10 financed properties for second home
 Product Features
* Owner Occupied and Second Home
* Non Warrantable Condos
* Minimum Loan Amount $100K
* 660 Minimum Fico, 85% LTV, $2,500,000 LA - Purchase and Rate & Term
* 660 Minimum Fico, 80% LTV, $1,500,000 LA - Cashout Refinance
* 30 Year Fixed, 30 Year Fixed IO and 5/1 ARM, 5/1 ARM IO
200 Series Portfolio Products