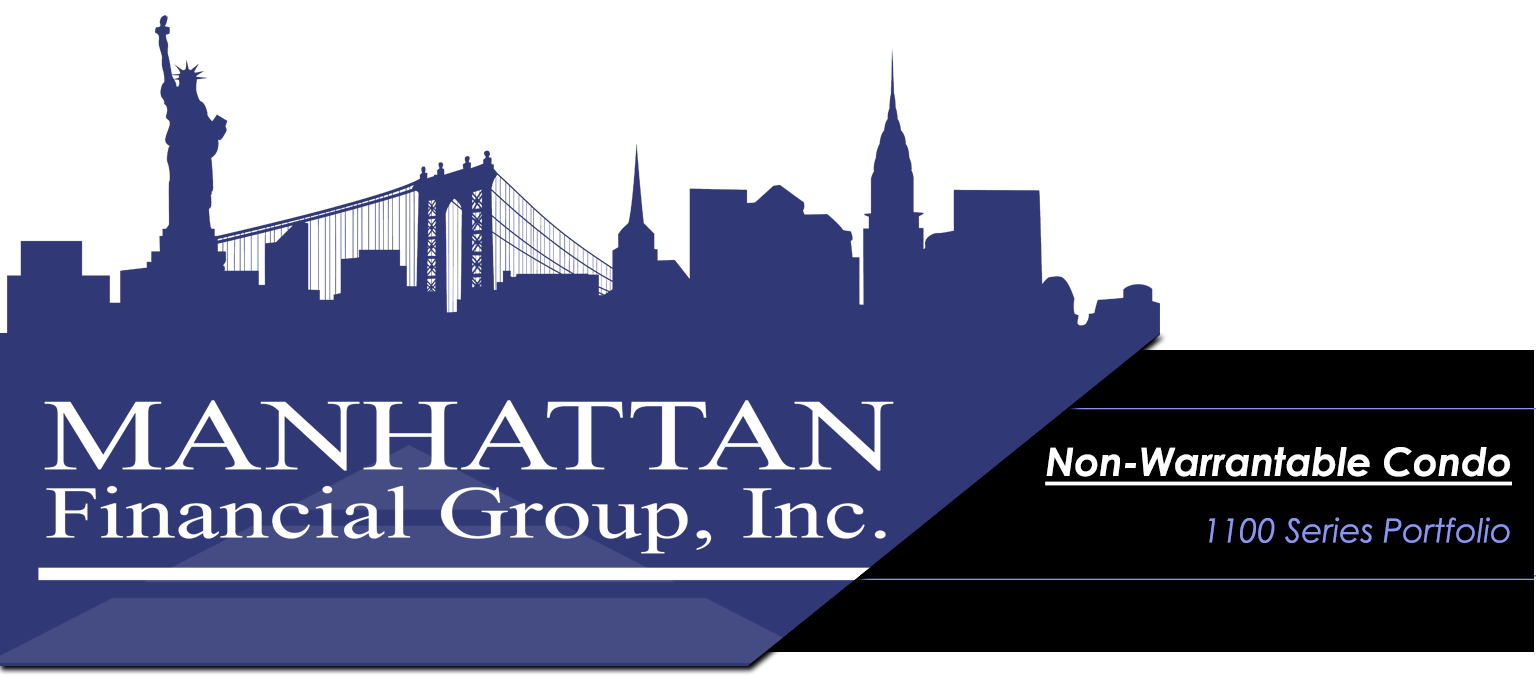 Product Description
Non-Warrantable Condominiums are eligible for a number of our portfolio loans: Early Access Loan, Alternative Income Loan, Asset Inclusion Loan, Expanded Ratio Loan.
*Additional restrictions may apply.
Contact your Manhattan Financial Group, Inc. Account Executive or Loan Coordinator to answer any questions you have about our 1100 Series Portfolio Products. If you are not already an MFG approved broker, one of our Account Executives will walk you through the approval process, our loan products and online loan pricing and submission software (BRIDGE).
Non-Warrantable Condo
* Second homes permitted
* 70% LTV or less on all non-warrantable condo loans
* 60% of total units must be sold or under pending sale
 Product Features
* 20% or less of the total units may be owned by one single entity
* Condotels may be considered if the project is residential in nature
* 10% reserve allocation not needed if current reserve balance exceeds 20% of operating expenses
1100 Series Portfolio Products